Welcome To Granda Family Law
No one enters into a loving marriage expecting divorce or child custody disagreements. Even when you give your heart, documenting how you would want a divorce settlement to be handled in advance is simply smart. If you do decide to call it quits, having an attorney skilled at mediation and negotiation who is not only tough, but will ensure your most difficult life decision is handled with sensitivity, will make all the difference.
Why Hire A Family Law Attorney?
The legal issues that require the services of a family law attorney can be stressful and emotionally draining.  They can affect the entire family, young children included. We're here to help this process go as quickly and seamlessly as possible.
Our expert attorneys will direct you through each part of your Florida divorce, ensuring that your rights are appropriately represented in the division of conjugal property, the assurance of timesharing and child-rearing designs, and the installment of child support and alimony. We'll work with you to make sure you have everything you need in place to begin the next stage of your life.
Our office is ready and available to help you with the full scope of post-separation issues that may emerge, including adjustment of court requests, relocation, and contempt and enforcement proceedings.
Our family law practice also
encompasses the following matters:
Prenuptial Agreements
Complex Petition for Divorce
Family Modification
Alimony
Name Changes
Mediation
Simplified Divorce Documentation
Timesharing & Parenting
Child Support
Domestic Violence
Relocation
Same Sex Marriage
Dedicated and Experienced Real Estate Closing Lawyers
A divorce often involves the purchase or sale of property as the couple prepares to start their new lives. There is no need to worry about needing multiple attorneys to handle your separation of assets. Our attorneys are also proficient in Real Estate Closing procedures. When it comes to selling your current home or closing on your home, rest assured you will have made the right choice. Our lawyers have experience with Closings and are strongly knowledgeable on Title Insurance, HOAs, Zoning Laws, Real Estate Contracts, and Condominium and Commercial Laws.
Having one of our expert attorneys by your side at the closing table will ensure you get the proper documentation you need to protect yourself down the line. Our Florida Real Estate Closing Practice covers many aspects of Real Estate Law, Including:
Purchase and Sale Contract Review
Buyer's Representation
Seller's Representation
Purchase Closings
Refinance Closings
Title Searches
Foreclosure Disclosure
Quitclaim Deeds
Courtesy Closing / Notary Signing
Mail-Away Closings
Commercial Real Estate
Condo Conversions
Want to speak with an experienced legal counsel?
Don't hesitate to contact our compassionate, knowledgeable group of partners today to learn more about how we can help you.
Testimonials
Had the pleasure of working with Ms. Granda for the purchase of my first home. Smooth process, amazing customer service and most importantly very professional!
I can't thank you enough for all your help. I would never trust anybody else to represent me. Thank you for letting me know what my rights are and helping me fight for them. I'm forever grateful.
I was dealing with an impossible mother of my child who wouldn't budge an inch when it came to the custody of our child. I hired another attorney who was just there to milk me of my funds and resources. I hired Stephanie Granda from a recommendation of a friend and it was the best decision I ever made.
Stephanie Granda was such a pleasure to work with. They are honest, good people and always had my best interest in mind. I came to her with child support issues and relocation and she got the job done despite the constant roadblocks. I highly recommend her law firm!!
Muchas gracias por toda su ayuda Stephanie. No nos equivocamos al confiarle nuestro caso. Es usted una abogada maravillosa. Nuestra experiencia con usted fue excelente, usted y su equipo cubrieron todas nuestras expectativas. Una y mil veces gracias por su talento para resolverlo, Finalmente todo an orden.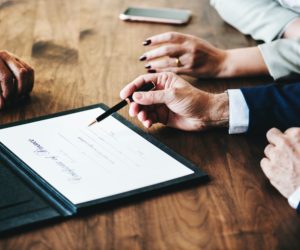 Divorce can be messy, costly, and traumatic for children involved. A Miami family law attorney can simplify the process, ...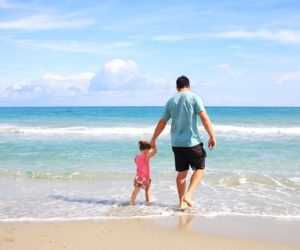 Initiating a stepparent adoption can be a promising yet scary time. Here are some things you can expect heading ...